In a strange way I owe it to Peter Jackson that I started to write. When 'The Two Towers' came out, I was really excited about it, but then got rather disappointed when he gave all Éomer's best lines to King Théoden. The landscapes are wonderful though (although I imagine Rohan to be a lot greener), especially the mountains and the sight of Meduseld on that hill. However, Éomer had always been one of my favourite characters in the books, and I felt a bit cheated that he got such a small role in the films.
On an impulse I started to search the net for more information on him and very soon got introduced to fanfiction. After reading a few stories, I decided they had got it all wrong and that I had to write my own version of how he met Lothíriel of Dol Amroth … the rest is history.
The great thing about fanfiction is that you get such wonderful feedback. I had scribbled stories as a teenager, but nothing ever came of it, as I had no audience to read them. But I got such nice reviews for my first story and met such a lot of people that they motivated me to keep going even when the story got longer and longer. After nearly a year I finished my first scribblings at novel length. Well, and since then the writing virus has got such a hold on me that I can't imagine a life without writing!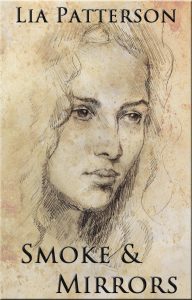 Smoke & Mirrors
Éomer, King of Rohan, has had many losses in his life; of his family only his sister Éowyn survived the Ring War. In the future, he decides, he will guard his heart better and thus avoid further hurt.
However, he also needs to find a wife. Luckily there is an answer to his problem: that wonderful Gondorian invention, a marriage of convenience…
A tale of loss, love and limpets.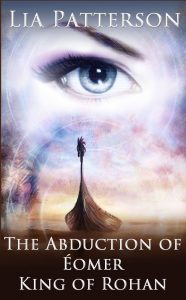 The Abduction of Éomer, King of Rohan
Princess Lothíriel of Dol Amroth finds her peace of mind disturbed by the arrival of a courier from Rohan. What she does not realize, however, is the fact that this is only the beginning…
A tale of carpets, cabbages and cold water.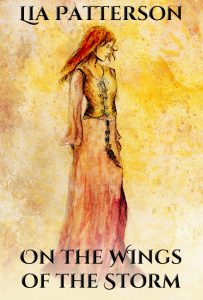 The year before the Ring War, Princess Lothíriel of Dol Amroth is sent to Rohan by her father to seek shelter from the storm brewing in Mordor.
There she meets Éomer, Third Marshal of the Riddermark.
Unfortunately they do not hit it off…at first.
You can find the rest of my stories on fanfiction.net (They're all set in J.R.R. Tolkien's universe and are all about Éomer, King of Rohan)