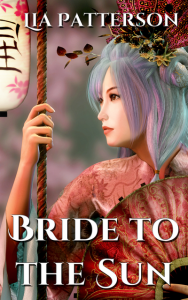 Just a quick update on my publishing venture – I first released Bride to the Sun on Amazon, but it is now also available at other retailers: iBooks, Kobo, Nook, Smashwords and many more. I'm planning to have a print version done as well, but this will take a little more time.
May I just say many thanks to all of you who've read my book – I really hope you enjoyed reading it as much as I enjoyed writing it.
And special thanks to those who've left me a review! I love hearing what people think of my stories, as it's only through feedback that you can grow as an author. Also, it's a great motivator to keep writing!